It's Monday! What Are You Reading, is a meme hosted by Book Journey where we gather to share what we have read this past week and what we plan to read this week.

What I am currently reading: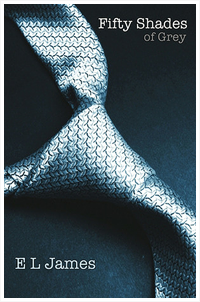 I've been 'reading' The Unwritten Rule for a while now. I only started it because it was the only book I had with me at the time. It's a real short book so I don't know why it's taking me SO long to read! I wouldn't say it's a bad book but from what I can remember, the characters are a bit stupid and annoying. I also finally jumped on the bandwagon and got a copy of Fifty Shades of Grey. Tbh, I think I'll finish this book before The Unwritten Rule because so far I don't find it as bad as some people make it out to be... lol.
What I plan to read next:
I have so many unread books on my book shelf I really don't know what to read next! Now that the holidays are here I'm really excited to get reading but I don't know where to start. Shiver has been on my shelf for AGES and Wither has been recommended so many times so I've decided it must be one of these two next. What book would you suggest I read next out of these two? :D