It's Monday! What Are You Reading, is a meme hosted by Book Journey where we gather to share what we have read this past week and what we plan to read this week.



What I read last week: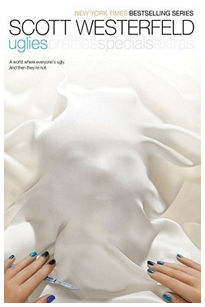 Synopsis from GoodReads
Tally is about to turn sixteen, and she can't wait. In just a few weeks she'll have the operation that will turn her from a repellent ugly into a stunning pretty. And as a pretty, she'll be catapulted into a high-tech paradise where her only job is to have fun.

But Tally's new friend Shay isn't sure she wants to become a pretty. When Shay runs away, Tally learns about a whole new side of the pretty world--and it isn't very pretty. The authorities offer Tally a choice: find her friend and turn her in, or never turn pretty at all. Tally's choice will change her world forever...
I finally started the Uglies series which has been recommended to me as a Dystopian lover so many times! I went in with high expectations and unfortunately it didn't live up to them. It was an alright read. I will continue the series but I'm not in a rush to read them.

Currently Reading: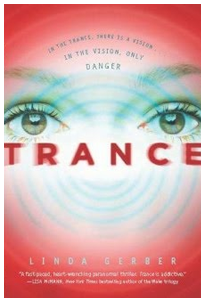 Synopsis from GoodReads

Ashlyn Greenfield has always known when bad things are going to happen. Each time that familiar tingling at the back of her neck begins, she knows what's to come a trance. She's pulled in, blindsided, an unwilling witness to a horrible upcoming event. But she's never been able to stop it, not even when the vision was of her mother's fatal car accident. When soulful Jake enters Ashlyn's life, she begins having trances about another car accident. And as her trances escalate, one thing becomes clear: it's up to her to save Jake from near-certain death.
I know I was supposed to read Across The Universe next but I found myself in the library one day after school and ended up borrowing a few books. As I'm a bit of a slow reader I decided to get started on the library books first just in case.

What to read next: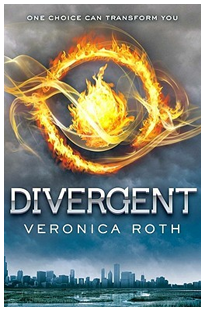 Synopsis from GoodReads

In Beatrice Prior's dystopian Chicago, society is divided into five factions, each dedicated to the cultivation of a particular virtue—Candor (the honest), Abnegation (the selfless), Dauntless (the brave), Amity (the peaceful), and Erudite (the intelligent). On an appointed day of every year, all sixteen-year-olds must select the faction to which they will devote the rest of their lives. For Beatrice, the decision is between staying with her family and being who she really is—she can't have both. So she makes a choice that surprises everyone, including herself.




During the highly competitive initiation that follows, Beatrice renames herself Tris and struggles to determine who her friends really are—and where, exactly, a romance with a sometimes fascinating, sometimes infuriating boy fits into the life she's chosen. But Tris also has a secret, one she's kept hidden from everyone because she's been warned it can mean death. And as she discovers a growing conflict that threatens to unravel her seemingly perfect society, she also learns that her secret might help her save those she loves… or it might destroy her.




Debut author Veronica Roth bursts onto the literary scene with the first book in the Divergent series—dystopian thrillers filled with electrifying decisions, heartbreaking betrayals, stunning consequences, and unexpected romance.
Not Across The Universe and also not a library book. I've been waiting for this book for so long and it just arrived! I must start this one next! Can't wait :D